AILOVEJAPAN
Sep 16
[video]
Sep 11
Dream of a journey (by c.lemon)
Like everywhere in Tokyo (by c.lemon)
Light distraction (by c.lemon)
Aug 11
Red Moon (by guen-k)
Mar 24
In light of the recent disasters, our hearts are focused on the vibrant and wonderful community in Japan. Your resilience is inspiring, and we hope that recovery will be swift and complete. 少しでも皆さんの力となり、一日でも早く日常の生活が取り戻せる事を願います。

As of today, Japanese is now the newest language available on Tumblr. We're very grateful for our amazing members in the Japanese community, and we hope you'll find the new option useful. You can change your language setting on your Preferences page.

To aid the relief and emergency efforts, we're asking all of our members to contribute to Red Cross International from your Dashboard. Look for the message on the sidebar. Members who donate will unlock the Limited Edition Japanese Tumblr Logo, and Tumblr will match your contributions up to $15,000.

You can also keep up with news from Japan via the #Japan tag page.

日本の皆さま, 頑張ってください。

Love, タンブラー

Beautiful graphic by Rob Dobi
Mar 15
How can you help Japan?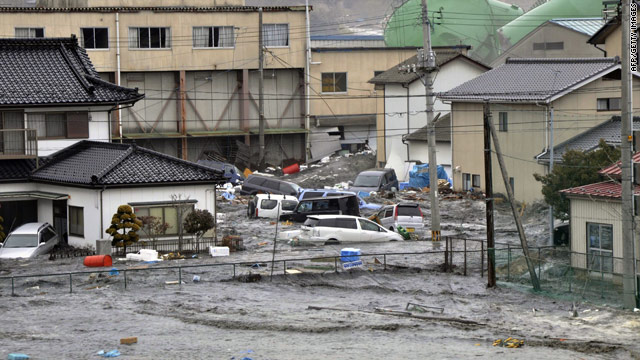 Photo from CNN
I'm sure everyone has heard about the earthquake/tsunami that has affected Japan in ways that are even unimaginable to most.  This even is extremely close to my heart as I am from Japan and am currently residing in Tokyo. I know there are a countless number of fundraisers going on and people wanting to help so I thought it might be helpful to compile a list of places that are accepting donations. It has taken me a while to really get this down in writing because it's all hitting me so slowly.  Watching TV is depressing but we can't turn it off because they have official announcements and information every few minutes.  Yet, I am so proud to be Japanese and to see my country handle this tragedy so gracefully.  This article really puts my thoughts into words, much better than I ever could.  So please, read it if it interests you.
Luckily, my family and I are fine, as well as my friends.  We were also blessed not to have any friends or family in the vicinity of where the disaster really struck.  My father was in Thailand when the earthquake hit, and my mother and I were at a large dog park close to our home so I feel as though we were in the safest location possible.  There are scares of radiation reaching Tokyo and a lot of friends have evacuated the country/Tokyo but our family is staying put as we don't think it'll reach 250 km away.  But please, don't mark our words, it is simply our decision to stay where we are and if you fear the worst then I think it's better to calm your nerves and to evacuate to a safer location.  So far, the ways Tokyo is affected is through the planned blackouts and unpredictable transportation.  Many trains have stopped running or are on a very unpredictable schedule.  Traffic is insane due to this fact, and busses are often delayed.  The supermarkets are close to empty - with batteries, bread, rice, and other goods completely sold out.  Food and supplies are selling out from the stores in the Tokyo Metropolitan area, however this may cause in running short of supplies for the worst stricken areas.  Japanese government has announced that there are enough supplies in stock.  Please act calmly with patience. (Facebook)
Although there are many ways for you to help, it is close to impossible to physically go to locations where they need help and there are many professionals from all over the world who are helping those in need.  BEFORE you donate, I highly recommend you all read this article, regarding the dangers in donating to possible-fraudulent organizations.
I am posting a few ways in which you can help Japan recover from this national catastrophe:
Google/Japan American Red Cross Society
This website is very helpful as they provide you with a link to donate to those affected by the earthquake.  They also provide important links, such as a People Finder, times for the black out, transportation status', shelter information and more.
Save the Children
Save the Children Foundation has sent a group to Sendai to help the most vulnerable children and their families by providing shelter.  They are making connections with different partners to provide the best they can.  You can make a donation here. 
World Vision Canada
World Vision is sending emergency supplies and staff to those in need, as well as creating child-friendly sites for the children who are in need of food and shelter.  You can find their donation form here.
Humanitarian Group: World Vision
You can donate money here to World Vision.  They are providing food, water, medical supplies and shelter.  They also plan to create children friendly places to help children who have been separated or lost their parents in the wake of this disaster.  You can also donate $10 via text message from America.  Text "4japan" to 20222.
Salvation Army
Salvation Army is creating a shelter for those who cannot return home/have lost their home.  They have sent a team to Sendai and are doing what they can to help those evacuating due to radiation scares.  You can donate money here or send a $10 donation via text.  Text "quake" or "japan" to 80888.
I apologize for this extremely text-heavy post.  There are several other groups that are accepting donations that I haven't listed so please keep in mind that these are not the only places you can donate! If you know if any great organizations, feel free to leave it in my ask box and I will post it here. Also, if you can, please reblog this post in order to spread the word that Japan is in dire need of help and re-building.  Thank you so much for reading this! I hope you are all well.
via tinaism
Mar 11
(via an-ias)
Lets get this out there.

Txt REDCROSS to 90999 to donate $10 in the US, or to 30333 if you're in Canada.
(Source: mrgif, via topherchris)
Jan 03
couple / vintage / culture / kimono / traditonal : geiko (geisha) kotoha, kyoto japan 芸妓 琴葉さん 日本・京都 (by Michael Chandler)